It is not in the will of God for you to remain on the negative side of the coin. After suffering, you cannot continue to suffer or to experience same pain. There is a time to be broke and a time not to be broke. If there's a time to be sick surely there must be a time to be healthy. The fact that you don't see the manifestation of what you are believing God for doesn't mean that the answer is not there.
The distance between you and that which you are trusting God for is time. Time is what separates a person from being ill and being well. Time is the factor that distinguishes between planting and uprooting, between being poor and being wealthy.
"Then Elisha said, Hear ye the word of the LORD; Thus saith the LORD, To morrow about this time shall a measure of fine flour be sold for a shekel, and two measures of barley for a shekel, in the gate of Samaria." 2 Kings‬ ‭7‬:‭1‬ ‭KJV‬‬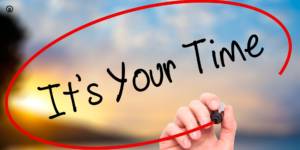 Types of times
1. The human time: Kronos. The past, present and the future. This is measured by physical events.
2. God's time: Kairos. Known as the appointed time. The bible declares that Jesus showed up at an appointed time, Galatians 4:4.
You can not hijack Kronos, meaning that you can not be in tomorrow today. On top of Kronos we have Kairos which is the spiritual time that once you are able to manipulate it, it can cause the Kronos.
Every time you deal with time you don't deal with it based on the events that are happening in your life. You don't measure delay based on the physical events but you measure it based on what is happening in Kairos.
What is happening around us is dictated by the physical time, example prayer does not dictate when will the child have their first tooth or when will a pregnant woman give birth but physical time does.
The problem with the physical time is that sometimes you can miss your moment and never recover it. The physical time can scatter your future. You can be qualified, be at the right place but have time fighting you. Time in the realms of man controls everything. Ecclesiastes 9:11
No one has authority but time has authority. No one is poor, they are just not in their time. David was anointed behind the scenes and was not known but when his time came he did not have to be announced. When a woman is expecting there's no need for them to go around telling but time will announce that there's a baby coming. No need to go around convincing people of how great you are, all you need is to locate your time and your time will announce you.
The reason why you will see a minor car accident and you hear a person died whilst there's also fatal accidents where no one died is because of time; accidents don't kill people but time does. The one in a fatal accident didn't die simply because time refused, it was not their time.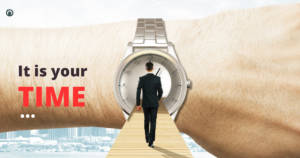 Jesus being Jesus waited for time for Him to manifest. He couldn't come during Malachi or during any other prophet but he waited for His appointed time. When spiritual time says is your time the circle that you missed will come back 10 times. Even Sarah at her old age conceived because even though she was out of time, the spiritual time said it was her time.
What reveals your time is the prophetic word. The prophetic comes to add, to comfort, to list, uphold and to exalt.
One of the ways to know that it's your time is when hell breaks loose using what the devil heard being announced in your life and about your life. The devil fights you in the area of your strength. When this happens it should serve as a double confirmation.
All you need to do is to tune your attitude and as soon as your attitude says 'This is my time', God has no choice but to materialise that which you have been praying for.
IT IS YOUR TIME!